01. Comment if you download. No LJ account needed.
02. Support the artists. Purchase the CD.
03. Videos will not be reuploaded if they expire.
A little bored :]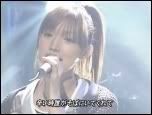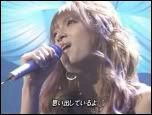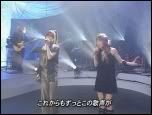 Who...
Artist
: Hamasaki Ayumi & Goto Maki
Language
: Japanese
File Size
: 31.9 MB
Type
: Ballad
Rating
: A+
Comments
: This song is so pretty. Goto Maki looks so nervous on stage while Ayumi looks so confident, it's rather cute. These two sing so well together. I swear, they could be sisters.
Current Music: Zhou Yan Hong - Chun Nuan Hua Kai